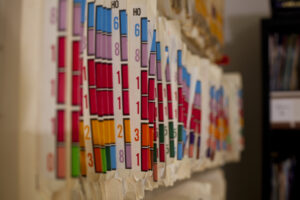 An online rankings service has determined that Arkansas Tech University is home to the No. 1 health information management program in Arkansas and one of the top 10 such programs in the United States.
BachelorsDegreeCenter.org analyzed data related to cost, graduation rate, job placement, student review and salary potential in setting its 2020 rankings.
By applying that rubric, BachelorsDegreeCenter.org determined that Arkansas Tech University is in the company of such institutions as the University of Washington, Ohio State University and the University of Pittsburgh when it comes to national leaders in health information management education. No other Arkansas university is ranked in the top 25.
Only accredited programs were considered by BachelorsDegreeCenter.org.
The Commission on Accreditation for Health Informatics and Information Management Education (CAHIIM) has granted accreditation to the ATU health information management program, and those who earn the degree are eligible to take the national certification examination to become a Registered Health Information Administrator (RHIA).
According to data gathered by the ATU health information management (HIM) program, 100 percent of graduates from the 2018-19 academic year working in the HIM field indicated "satisfied" or better with the HIM education they received at Arkansas Tech.
Dr. Melinda Wilkins serves as program director for HIM at Arkansas Tech. The program is housed in Dean Hall.
Visit www.atu.edu/biosciences/him for more information about the study of health information management at ATU.